Create The Perfect Atmosphere For Your Event With The Perfect Accessories.
Whether you want to create a new distinct look or reinvent an existing one, we offer many accessories to customize your event and make it one-of-a-kind.

Wall Systems
Imagine looking through French cathedral vinyl windows or full glass panel windows at your event just before it begins. These are just two options for tent wall treatments. We can configure the walls with standard white vinyl, clear vinyl or solid white hard panels, too. All choices can be combined.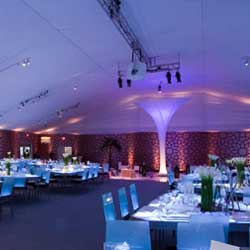 CEILING TREATMENTS
Create an open and airy feel at your event with clear top ceiling panels or choose a ceiling liner from a variety of colors and styles to customize the look of your event.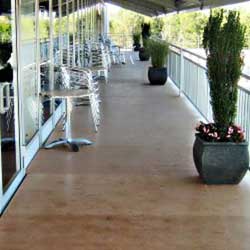 FLOORING
Set the stage for a successful event with custom flooring that can be designed to accommodate any landscape. Select from a standard lay down floor to elevated wooden cassette flooring. Various grades of carpeting and specialty floor coverings are also available.

LIGHTING
Create the perfect mood with indirect dimmable lighting or standard overhead lighting. Looking for something more? We are happy to assist your lighting company in creating the perfect light installation.

CLIMATE CONTROL AND POWER GENERATION
Heat or cool your tent with air conditioning and/or heating systems no matter which tent size you choose. We can also coordinate turnkey services for power generation and distribution for your event.